• EFO Sharon • Neachai • Neachai Ayurveda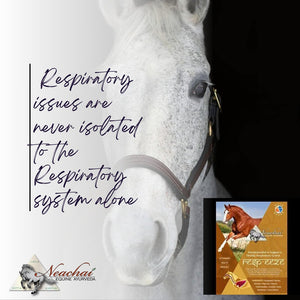 Have you ever wondered about the health of your horse's respiratory system? In this article we discuss and address all of the
---
• EFO Sharon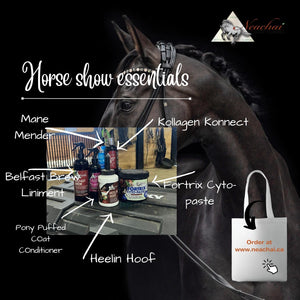 Not sure what to bring along to your next horse show? Check out our list of essentials support products from Neachai Ayurveda on the blog now!
---
• EFO Sharon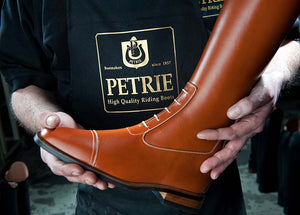 When it comes to equestrian footwear, Petrie Riding Boots stands out as a brand that combines timeless style with exceptional quality. As a rider, you understand the importance of reliable, comfortable, and durable boots.
---
• EFO Sharon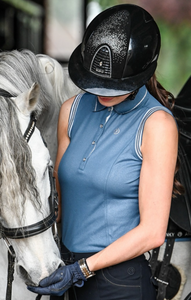 Just as a dancer needs the right attire to perform flawlessly, we understand that dressage riders require specific apparel that not only enhances their performance but also reflects the grace and sophistication of the sport. In this article, we will delve into the world of dressage apparel, exploring the essential elements and factors to consider when choosing the perfect ensemble for your dressage journey.
---
• EFO Sharon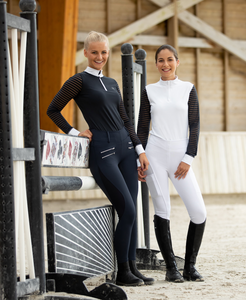 Breeches or Tights: Which is Right for You? Written by: Equinavia   While horseback riding has a reputation for being traditional, modern riding tights and breeches are anything but old-fashioned. Both come in more colors, fabrics and styles than ever before, and it can be hard to tell the difference, never mind to pick the right ones for you. What's the difference between breeches and tights? What about silicone, leather, or faux leather patches? What's two-way and four-way stretch? Doesn't anyone just wear jeans anymore? To help you choose the best breeches or tights for you, we'll demystify the differences and...