• Mari Pikkov • Canada • Derby • EFO • equestrian • Equestrian Fashion Outfitters • Fashion • Hunter • Month • of • Quebec • Rider • Rider of the Month • ROM • the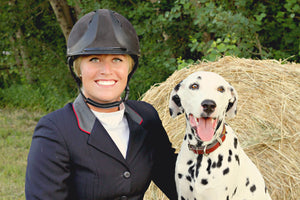 EFO November ROM! 
We are very excited to announce our November ROM, 
Maude Boulanger-Bouchard
. Maude, is a hunter discipline focused rider out of Quebec, CAN and is joining our growing ROM team. She is an outstanding woman in regards to both her riding and coaching careers. We are very excited to recognize this equestrian as our EFO ROM.