• Mari Pikkov • FEB • February RIder of the Month • ROM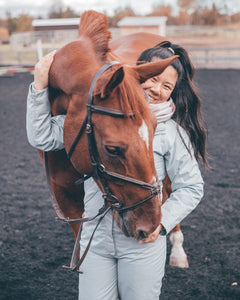 We are so excited to introduce our February 2020 EFO ROM. The creator of Eyes up, Darling, 
Kaitlin Wilson!
 Kaitlin is an extraordinary person who has accomplished so much both with her riding and her business. Want to learn more about Kaitlin? 
Learn more by clicking on our EFO ROM link at the top of the page!