• Mari Pikkov • Gut Health • Neachai • Neachai Ayurveda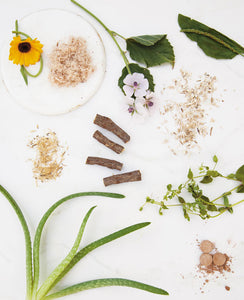 The Importance of Gut Health  and How Neachai Ayurvedic Medicine Can Help By: Theresa Gilligan  In Ayurvedic medicine, wellness starts with gut health. It is considered to be the "golden egg" of wellness. The combination of treating the gut, as well as the mind, is a symbiotic relationship and has been at the forefront of treatment protocols in Ayurvedic medicine since its inception 6000 years ago.  Interestingly, this relationship has only recently been discovered over the last decade in modern medicine. After significant research had been conducted, modern medicine was finally able to back up what Ayurvedic Doctors and Surgeons have...
---
• Mari Pikkov • Equestrian Fashion Outfitters • Kapha • Neachai • Neachai Ayurveda • Pitta • Vata

Ayurveda and Nutrition for Your Horse
"The incredible practice of Ayurveda goes beyond the benefits of plant based medicine to treat and prevent illness, while rebalancing systemic issues in the body. The premise and belief of Ayurveda is that 'nothing is right for everyone and something is right for everyone'. Each individual is made up of different physical traits and personalities. We all have different wants and needs, and we all process what we experience in unique ways."